Oxiris Barbot, MD
Formerly with the New York City Department of Health and Mental Hygiene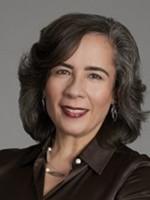 With more than 25 years' experience in public health and health care delivery, Dr. Oxiris Barbot has dedicated her career to achieving health equity. When she was commissioner of health for New York City, she led the nation's largest municipal health department in centering an equity agenda on communities, bridging public health and health care delivery, and leveraging data for action and policy. She successfully guided the city's responses to the first wave of the COVID-19 pandemic and to New York City's largest measles outbreak in 30 years.
As an innovative public health leader, Dr. Barbot has championed addressing health inequities in major cities along the East Coast. In 2010, Dr. Barbot was appointed commissioner of health for Baltimore City. During her tenure in Baltimore, she led the development of Healthy Baltimore 2015, a robust health agenda dedicated to ensuring that all Baltimore residents realize their full health potential. Under her leadership, the City of Baltimore achieved a record reduction in the rate of infant death, among many achievements in health.
From 2003 to 2010, Dr. Barbot served as medical director of New York City's public schools. In this capacity, she spearheaded development and implementation of an electronic health record system that improved delivery of health services for more than 1 million children. Prior to her work in New York City, Dr. Barbot served as chief of pediatrics and community medicine at Unity Health Care, Inc., a federally qualified health center in Washington, DC.
Dr. Barbot holds a bachelor's degree from Yale University and a medical degree from the University of Medicine and Dentistry of New Jersey. She completed her pediatric residency at George Washington University's Children's National Medical Center.