Leah Siu Yuen Roderman, MA
Communications Director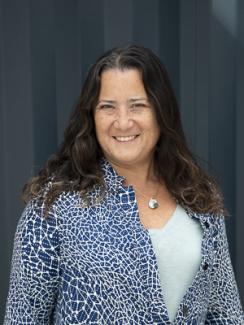 As communications director, Leah develops strategies and manages systems that promote and support the mission of ChangeLab Solutions. She advances goals for organizational equity internally and externally as ChangeLab's digital accessibility lead and as a member of its Justice, Equity, Diversity, and Inclusion (JEDI-U) team. She brings a deep conviction that a healthy workplace culture values the lived experiences of its staff.
While building her career as a strategic communications specialist, Leah gained extensive experience with communications campaigns, website development, and data management. Prior to joining ChangeLab Solutions, she worked in both private and public sectors, including the Golden State Warriors NBA franchise, the East Bay Municipal Utility District, and the International Data Group (IDG). She has also embraced opportunities to serve individuals and small or nonprofit businesses in a volunteer and mentorship capacity.
Leah earned her master's degree in interdisciplinary computer science and bachelor's degree in communications from Mills College, in Oakland, CA. She holds a Nonprofit Technology Professional Certificate from NTEN, sat on the 20NTC Accessibility Committee, and was honored with a 2019 NTENny Award for her contributions to the nonprofit technology sector.
Leah encourages those with similar goals and interests to connect with her on LinkedIn.