Sabrina Adler, JD
Program Director & Senior Attorney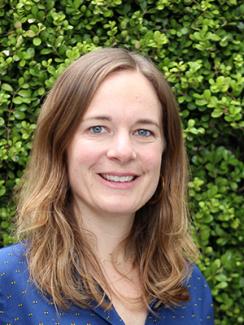 As program director and senior attorney, Sabrina works primarily on legal and policy issues related to school foods and food marketing to children.
Before joining ChangeLab Solutions, she was a staff attorney at the Child Care Law Center, where she assisted legal aid attorneys with child care cases and did policy work on health and obesity prevention in the child care setting, due process protections for parents with child care subsidies, and child care licensing standards. In addition, she received a Skadden Foundation Fellowship to found the San Francisco Medical-Legal Partnership (a collaboration between Bay Area Legal Aid and San Francisco General Hospital), in which she provided direct legal services to low-income pediatric patients and their families.
Her practice included advocacy in the areas of housing, health, public benefits, disability, education, and family law. Sabrina graduated from Brown University (magna cum laude) and Stanford Law School.