Myla Howard
Development Manager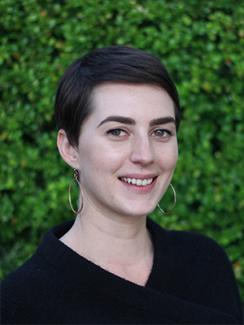 As development manager at ChangeLab Solutions, Myla oversees business development efforts, working in close collaboration across departments to secure funding from a diverse combination of sources.
Prior to joining ChangeLab Solutions, Myla worked for several Bay Area nonprofits with focus areas ranging from equitable food systems to youth economic empowerment. She has served in an array of fund development and communications roles, successfully securing support from individual, corporate, private, public, and government funders.
Myla holds a bachelor's degree in social welfare from UC Berkeley. While earning her degree, Myla served as the assistant to tobacco control and occupational safety researchers at the School of Public Health and interned for a local nonprofit, delivering nutrition education and helping to operate a mobile farmers market in communities without access to fresh produce.