Kim Arroyo Williamson
Chief Communications Officer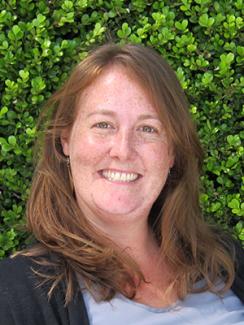 As chief communications officer, Kim oversees ChangeLab Solutions' communications team and its multimedia communications in support of our organization's mission. Kim leads communications strategies to improve and expand our organization's impact, national presence, and growth.
Kim also oversees the production process to ensure consistent branding and messaging in all print and online communications. She coordinates outreach efforts across programs and platforms to ensure maximum audience reach on a wide variety of topics. 
Prior to stepping into her current role, Kim provided communications support for the Technical Assistance Legal Center (TALC), Public Health Law & Policy, Planning for Healthy Places, and the National Policy & Legal Analysis Network to Prevent Childhood Obesity (NPLAN).  
Previously, Kim coordinated a program for Medicine for People in Need (Medpin), working with health care organizations to support pharmaceutical access for uninsured and underinsured patients. She has also worked in free and community clinics.
Kim graduated with a degree in community studies from the University of California, Santa Cruz, with high honors and an emphasis in public health and education.