Jessica Wickens, MFA
Chief Financial Officer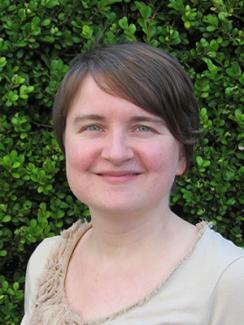 As ChangeLab Solutions' chief financial officer, Jessica leads the finance and accounting team and facilitates organizational business strategy.
Jessica is also a member of the Executive Leadership Team, which is responsible for the sustainability of the organization, including fundraising and fiduciary compliance, visibility, ensuring our work advances our mission and vision, and helping to promote a positive internal culture at the organization.
Prior to ChangeLab Solutions, she worked in nonprofit administration, fundraising, and finance for more than ten years, including serving as the director of development and operations at Centro Legal de la Raza, a legal services agency, and as development and administrative coordinator at the Youth Employment Partnership, a training and job placement agency. She is involved in a range of Bay Area literary activities, including serving as co-editor of the journal Monday Night.
Jessica graduated from University of Chicago and holds a master of fine arts degree in creative writing from California College of the Arts and an accounting certificate from UC Berkeley Extension.