Emily Finkel
Human Resources Manager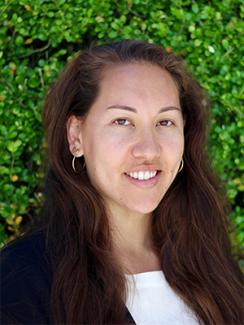 As ChangeLab Solutions' human resources manager, Emily leads day-to-day human resources operations and carries out employee life cycle processes. She supports strategic HR projects and works collaboratively to streamline and improve organizational procedures in service of making ChangeLab Solutions a great place to work.
Emily has a background in sustainable agriculture and food justice, which has allowed her to work with a diversity of projects — including youth-focused nonprofits, community urban farms, farmers markets, and an Asian vegetable seed company — and as co-owner and operator of her own small farm business.
Emily is a proud Oakland native. She graduated from Oberlin College with a bachelor's degree in environmental studies and holds a certificate in ecological horticulture from the Center for Agroecology and Sustainable Food Systems at the University of California, Santa Cruz.