Cesar De La Vega, JD
Senior Policy Analyst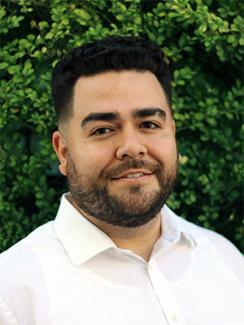 Cesar is a senior policy analyst at ChangeLab Solutions, where he focuses on education policy and health justice, healthy housing and neighborhoods, community engagement and capacity building, and advancing innovative laws and policies to promote health equity in communities across the country.
Previously, he advocated for civil rights and environmental justice at The City Project, a community-based organization in Los Angeles, and served in the Office of the General Counsel at the Urban Institute, a national nonprofit economic and social policy research organization in Washington, DC.
A native of Los Angeles's Eastside, Cesar is passionate about equal justice and employing sports, nature, and art to bridge divides and foster a shared sense of humanity.
Cesar received his BA from the University of California, Los Angeles, and his JD from Stanford Law School.