Carolyn Uno (Tigris)
Senior Editor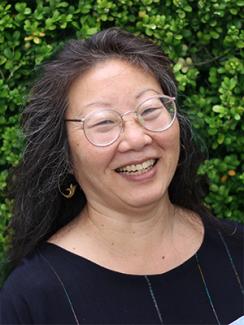 Tigris (she/her) brings a deep background in publishing and a love of words to her work as senior editor at ChangeLab Solutions, where she maintains the house style guide and edits publications and promotional materials for programs across the organization.
She has worked in-house and freelance in publicity, marketing, production management, and editing for organizations such as Jossey-Bass, John Wiley & Sons, Sybex, and Kaiser Permanente. In her other career as a nonprofit accountant, Tigris had sole responsibility for all accounting at Girls Leadership and handled general ledger accounting and benefits administration at We Care Solar.
She holds a bachelor's degree in English literature from the University of California, Berkeley, and a certificate from the Summer Publishing Institute at New York University.