Tina Ansong, MUP
Senior Planner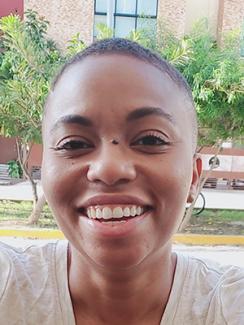 As a senior planner with ChangeLab Solutions, Tina works on a variety of projects related to rural development, active transportation, and community outreach with the aim of achieving equitable health outcomes for all.
Prior to joining ChangeLab Solutions, Tina gained over 10 years of planning experience at various levels of government. She worked as a planner for the City of Champaign, Illinois, where she worked on planning issues such as women- and minority-owned small business development and support; zoning and land use; and long-range community planning. Tina also has experience as a transportation planner for Champaign County in Illinois and the Ministry of Transport, Works and Housing in Jamaica. Her transportation planning work focused on rural transit and traffic calming.
Tina earned her bachelor's degree in geography and geology from the University of the West Indies at Mona, Jamaica, and her master's degree in urban planning from the University of Illinois at Urbana-Champaign.