Shannon Rempe, JD, MPH
Attorney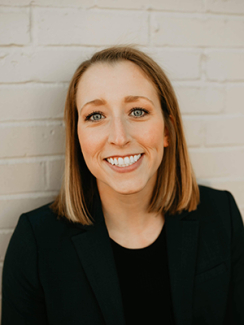 As an attorney at ChangeLab Solutions, Shannon works to advance health equity in multiple program areas, including good governance and health care.
Prior to joining ChangeLab Solutions, Shannon was the health law fellow at the Kentucky Equal Justice Center (KEJC), where she was co-counsel on a federal class action lawsuit fighting against unconstitutional medical debt collection practices in Kentucky. Prior to her departure, Shannon paved the way for KEJC to work on reproductive justice and sexual rights. During law school, Shannon was a member of a legal epidemiological research team for a project focused on racial equity and the social determinants of health, and she was a lead editor on the Saint Louis University Journal of Health Law and Policy.
Shannon received her bachelor's degree with honors from Truman State University, where she studied exercise science and biology. Shannon is also a graduate of Saint Louis University, where she received her JD in health law studies and her MPH in health management and policy.