Renée Wilson-Simmons, MA, DrPH
Managing Director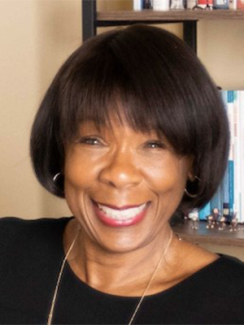 As a managing director at ChangeLab Solutions, Renée primarily focuses on planning and implementing work with partners like the Centers for Disease Control and Prevention.
Before joining ChangeLab, Renée served in a range of leadership positions, including executive director of ACE (Adverse Childhood Experience) Awareness Foundation in Memphis, Tennessee; director of the National Center for Children in Poverty, a nonpartisan public policy research center then housed at Columbia University Mailman School of Public Health, where she was also on the faculty of the Department of Health Policy and Management; and associate director of Evidence2Success, the Annie E. Casey Foundation's model for improving outcomes related to children's well-being through partnerships between schools, public agencies, and communities. While at the Casey Foundation, she was also the senior associate for adolescent health and development, promoting wider implementation of interventions to improve systems and frontline practice.
Renée earned a bachelor's degree in journalism from Shippensburg University; a master's degree in urban journalism from the University of Minnesota; and a doctoral degree in public health with a concentration in maternal and child health from the University of North Carolina at Chapel Hill.