Kristin Frontiera
Chief of Staff to the CEO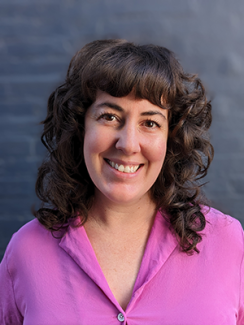 Kristin (she/her) is chief of staff to the CEO at ChangeLab Solutions. She organizes the Executive Department to support cross-departmental collaboration and project management. Kristin works closely with the Executive Leadership Team on annual planning and internal organization and also manages special projects in the Executive Department. She also leads the Board of Directors' annual plan to build capacity and engage board members in strategic leadership and planning.
Prior to joining ChangeLab, Kristin spent more than five years at the Washington Area Bicyclist Association (WABA) as development director, including one year as interim executive director. As a manager of people and projects, Kristin cultivated and stewarded revenue and people power to advance WABA's vision of a more just and sustainable transportation system in the District of Columbia region.
Before her time at WABA, Kristin held several development positions at Ocean Conservancy and at Horton's Kids, a direct service community-based organization in Washington, DC. After completing her undergraduate degree in geography and international affairs at The George Washington University, she served as a Peace Corps volunteer in China.