Iyanrick John, JD, MPH
Vice President of External Affairs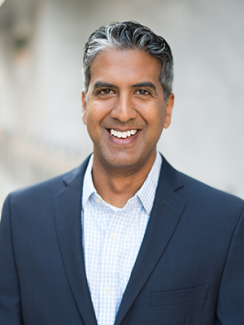 Iyanrick John is vice president of external affairs at ChangeLab Solutions. He coordinates development and execution of the organization's national strategy, builds and cultivates relationships with external partners and stakeholders, and elevates the organization's national profile.
Prior to joining ChangeLab Solutions, Iyan served as a senior policy strategist for the Asian & Pacific Islander American Health Forum (APIAHF), a national health policy and advocacy organization focused on improving the health of Asian Americans, Native Hawaiians, and Pacific Islanders living in the United States and its territories. In this role, he helped to guide the intermediate and long-term policy and program strategy for the organization. He also assisted with APIAHF's policy and advocacy efforts to expand access to health care, improve health care quality, and further the collection and reporting of data for communities in order to address health inequities. He has also worked as a lecturer in the Department of Public Health at California State University, East Bay, and as a policy analyst for the Office of Minority Health and Health Disparities at the Maryland Department of Health.
Iyan holds a BS in biology from Washington Adventist University, an MPH in epidemiology from Loma Linda University, and a JD from the University of Maryland School of Law.