Audrey Tayse Haynes, MSW
Health care expert in government, nonprofit, & corporate sectors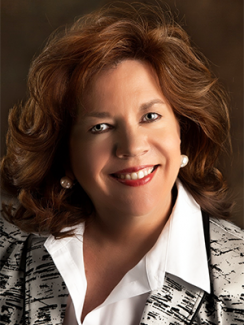 Audrey Tayse Haynes most recently served as vice president of market government affairs for WellCare Health Plans in Tampa, Florida, which provides government-sponsored managed care through Medicaid, Medicare Advantage, and Medicare prescription drug plans. She oversaw the company's state government political strategy and managed relationships for existing and developing business.
Prior to joining WellCare, Haynes served as secretary of Kentucky's Cabinet for Health and Family Services (CHFS), leading implementation of comprehensive reforms in health care delivery. Kentucky Medicaid transitioned from a fee-for-service model to predominantly managed care, saving $1.3 billion in the first 2 years while also improving members' health outcomes. In 2012, Governor Steve Beshear announced the creation and implementation of a state-based exchange called kynect and later announced an expansion of Medicaid – all housed and implemented in CHFS. During Haynes's tenure as cabinet secretary, Kentucky received widespread national recognition for its successful implementation of the Affordable Care Act and has now experienced one of the largest declines in uninsured rate in the country.
Before her appointment at CHFS, Haynes spent more than 19 years working in the public and nonprofit sectors. She served as senior vice president and chief government affairs officer for the YMCA of the USA; deputy assistant to the President in the Clinton White House; special assistant to Vice President Al Gore; and chief of staff for Tipper Gore.
Early in her career, Haynes was national executive director of Business and Professional Women/USA and the Business and Professional Women's Foundation. She held appointments in the administrations of 3 Kentucky governors, including executive director of the Kentucky Literacy Commission. She also was a member of the Kentucky Board for Elementary and Secondary Education, which implemented Kentucky's landmark education reform legislation.
Haynes holds a bachelor's degree in social work from Spalding University and a master's degree in social work from the University of Kentucky. She has received state and national awards for her advocacy in mental health and behavioral health, adult education, women and family issues, health, and improvements to the child welfare system. She was awarded an honorary doctorate from Lindsey Wilson College for her life's work and commitment to public service.
Haynes and her husband Michael live near their family in the Denver, CO, area.