Friends,
Last year, I shared my decision to retire after 23 years as the founding CEO of ChangeLab Solutions. You may have already heard that our Board of Directors has chosen my successor, Sarah de Guia, to lead this thriving organization toward an exciting future. Sarah will step into the CEO position in mid-September.
I will miss working side by side with you — the brilliant and creative colleagues, partners, supporters, and friends whose passion for justice and commitment to making people's lives better inspires me daily. I am so proud of all that we have accomplished together: we've made everyday places much healthier. We've fought for smokefree public spaces, improved early childhood education policies, brought healthy foods and safe places to play to under-resourced communities, developed resources on housing, transportation, and parks — and so much more. We've stood up to Big Tobacco, Big Sugar, and Big Pharma. And now we are developing breakthrough legal theories and practices to address institutionalized inequities that harm people's health.
I started ChangeLab Solutions to demystify the law and to put legal and policy tools in the hands of advocates who are working to improve community health. As we work to achieve a fairer, more equitable America where everyone has the opportunity to live a healthy life, ChangeLab Solutions' tools and resources are more important than ever. Law and policy can be our path forward in breaking down the vestiges of racism and other forms of institutionalized harm.
Sarah will take the helm at a pivotal time in our field — and our organization — and is well suited to do so. She is a lawyer by training and has been executive director at the California Pan-Ethnic Health Network, where she led advocacy efforts for health care reform, language access, and immigrants' rights. Sarah graduated from UC Berkeley and Santa Clara Law School and knows how to navigate the ins and outs of our legal system. She brings expertise in organizational systems, fundraising, and helping organizations and people grow to their fullest potential. I can't wait to see where she — and all of you — go from here.
Thank you for all the lessons you have taught me and all that you have done to support ChangeLab Solutions. I am forever grateful.
All the best,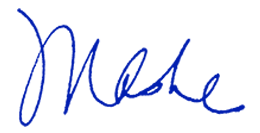 Marice Ashe