Yesenia Ortega
Administrative Assistant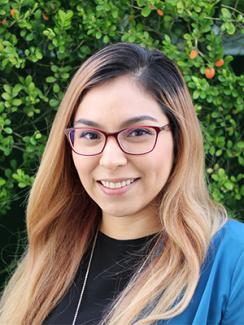 As an administrative assistant, Yesenia performs a variety of administrative duties to support ChangeLab Solutions' work of advancing health equity for children and families.
Prior to joining ChangeLab Solutions, Yesenia supported the Nutrition Department at Bauman College, a holistic nutrition and culinary arts college, where she executed a wide range of program support functions for students and faculty. She also worked as an optometric assistant at Rockridge Optometry and as a project assistant at Hesperian Health Guides, a nonprofit publisher of health materials. As part of her work at Hesperian, she contributed to digitizing the book Where Women Have No Doctor, translated digital content, and improved presentation of their digital health resources.
During her research internship with Kaiser Permanente and UC San Francisco, she studied issues related to women's reproductive health. Yesenia received her Bachelor of Arts degree in public health from UC Berkeley.