Pratima Musburger, JD, MPH
Program Director & Senior Attorney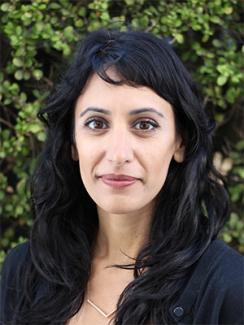 Pratima is a senior attorney and program director at ChangeLab Solutions, where she manages the organization's tobacco control portfolio.
Prior to joining ChangeLab Solutions, Pratima spent eight years working to address health inequities in underserved communities across the Pacific Island region. While working within the State of Hawaii's Department of Health, Pratima developed and implemented innovative, cross-sector initiatives to better serve children with complex mental health needs and their families. She has worked on issues related to food systems, nutrition, and obesity prevention. In addition, she managed a diabetes study in Pago Pago, American Samoa, and conducted a food system assessment of Waimanalo, Oahu.
Pratima graduated from the University of Michigan with a BA in English, and holds a JD from Brooklyn Law School, and an MPH from Brown University.