Nadia Rojas, MPH
Policy Analyst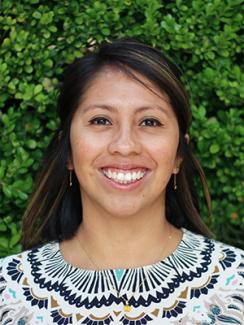 As a policy analyst at ChangeLab Solutions, Nadia focuses on issues that affect public health, including healthy housing, childhood obesity, and healthy planning.
Before joining ChangeLab Solutions, Nadia worked at the School of Public Health at UC Berkeley, leading research projects to evaluate sugary drink taxes in the Bay Area and assisting with several projects related to prevention of childhood obesity. In addition to her work in nutrition, Nadia has served in various roles in support of the immigrant community in California. Working with Graduates Reaching a Dream Deferred, she was instrumental in organizing conferences throughout California for immigrant youth who were interested in attending graduate school. She has also worked with Immigrants Rising (formerly known as E4FC) to support undocumented youth in the Bay Area by delivering and facilitating workshops for students, parents, and educators.
Nadia received her bachelor's degree in integrative biology and ethnic studies from UC Berkeley and her master's degree in public health from UC Davis.