Marice Ashe, JD, MPH
Chief Executive Officer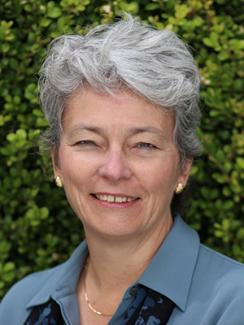 The founder and chief executive officer of ChangeLab Solutions, Marice Ashe has launched a number of groundbreaking efforts to improve public health through the use of law and policy.
Under her leadership, ChangeLab Solutions builds the capacity of leaders across the nation to address a range of chronic diseases through practical policy solutions. ChangeLab Solutions' team of lawyers, city planners, architects, and policy specialists develop model laws and policies, consult on tough policy questions, and provide training and technical assistance to ensure strong policy initiatives and sustainable solutions.
Marice is a frequent speaker at public health conferences throughout the nation, and she consults with federal and state agencies on how best to incorporate legal and policy tools into public health strategies. Marice graduated from University of Notre Dame, and received her MPH and JD from UC Berkeley. To learn more about Marice and ChangeLab Solutions, click here.