Lex Carlsson
Program Associate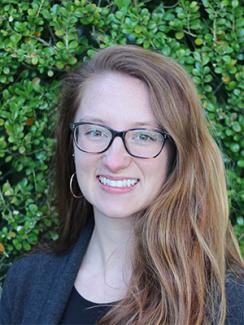 As a program associate at ChangeLab Solutions, Lex works on projects related to water and food systems, violence prevention, workforce development, and community health.
Previously at Arabella Advisors, Lex executed social impact strategy as a nonprofit management consultant for a portfolio of multimillion-dollar fiscal sponsorship and grantmaking projects across global health, food systems, and the arts. Lex also worked at Geneva Global, conducting business development and designing products for a range of philanthropic initiatives. In addition, she developed a civic technology podcast and published a community cookbook as the civic innovation assistant at the Expressive and Creative Interaction Technologies Center. She is certified in permaculture design and received the 2016 Dr. Jacquelyn West-Ford Award for Civility, Humanitarianism and Social Justice for her work in food systems and civic engagement.
Lex holds a BA with honors in global health, science, and sustainability from Drexel University, where she was a Truman Scholar finalist and humanities and social sciences fellow.