Naomi Powell
Executive Coordinator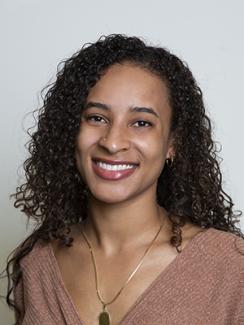 As executive coordinator, Naomi provides thoughtful and proactive administrative support to aid ChangeLab Solutions' board of directors and executive leadership team in advancing our organization's goals and strategies.
Before joining ChangeLab Solutions, Naomi worked for start-ups in geospatial and renewable energy software, providing executive administration, human resources support, and office management. She began her administrative career as a receptionist for several high-volume veterinary offices.
Naomi is a Bay Area native and graduated from San Francisco State University with a bachelor's degree in sociology, minoring in business statistics. She is also a Society for Human Resource Management Certified Professional (SHRM-CP). In her spare time, Naomi enjoys reading, crafts projects, and learning new languages.