Melissa Marichal Zayas, JD
Attorney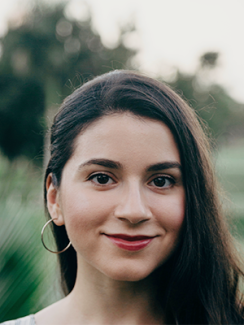 Melissa is an attorney at ChangeLab Solutions, where she supports local governments, public health professionals, and community organizations in addressing the upstream drivers of health through equity-centered law and policy change.
Prior to joining ChangeLab Solutions, Melissa spent three years addressing barriers to stable, affordable, and healthy housing in her home state of Connecticut through policy advocacy, education, and direct representation of tenants. Most recently, as a staff attorney at the Connecticut Fair Housing Center, she worked on initiatives such as a legislative campaign to secure the right to counsel for tenants in eviction proceedings, an interactive guide for pro se tenants facing eviction, and advocacy materials documenting the racially disproportionate impact of evictions and substandard housing. During law school, Melissa represented clients as a member of both the Housing Clinic and the Worker and Immigrant Rights Advocacy Clinic at the Jerome N. Frank Legal Services Organization and served as president of the Latinx Law Students Association.
Melissa received her bachelor's degree in political science and anthropology from Columbia University and her juris doctor from Yale Law School.