Stephen D. Sugarman, JD
University of California at Berkeley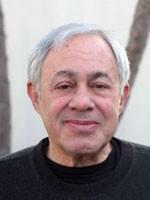 Stephen D. Sugarman, JD, is a Roger J. Traynor Professor of Law at the University of California at Berkeley School of Law (Boalt Hall), where he has also served as associate dean.
He has been a visiting professor at the London School of Economics; University College, London; the University of Paris; the European University Institute, Florence; Kobe University Faculty of Law; Kyoto University Faculty of Law; and Columbia University School of Law. He has also served as acting director of the New York State Commission on the Cost, Quality, and Financing of Education.
He holds a BS with highest distinction in business administration from Northwest University, and a JD summa cum laude from Northwestern University School of Law.