Leon T Andrews, Jr.
National League of Cities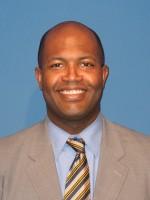 Leon Andrews is Director of the Race, Equity and Leadership (REAL) initiative at National League of Cities.
Prior to joining the NLC he was a fellow at the Forum for Youth Investment, where he coordinated a multistate youth policy and engagement initiative. He also serves on the boards of the National Recreation and Parks Association, the Youth Planners Network, Healthy Kids Healthy Schools, and the Safe Routes to School National Review Group.
He is currently a PhD candidate at the Taubman College of Architecture and Urban Planning at the University of Michigan at Ann Arbor, and holds a master's in public policy and management from Carnegie Mellon University.