Dayna Bowen Matthew, JD
University of Virginia School of Law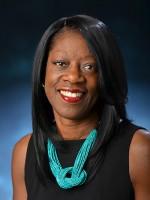 Dayna Bowen Matthew is the William L. Matheson and Robert M. Morgenthau Distinguished Professor of Law at the University of Virginia School of Law, with research interests in law and policy related to health care, public health, race, and equal protection. She is a research fellow at the Brookings Institution and at the Congressional Black Caucus Foundation.
In 2015, Professor Matthew was senior advisor to the Director of the EPA's Office of Civil Rights. As a 2015-2016 Robert Wood Johnson Health Policy Fellow, she served on the health policy team for Senator Debbie Stabenow of Michigan.
Prior to joining the University of Virginia, Professor Matthew was a member of the law and public health faculties at the University of Colorado, Boulder, serving as the law school's associate dean of academic affairs and later as vice dean. She co-founded the Colorado Health Equity Project (CHEP) to form medical-legal partnerships and is continuing this work in Virginia through the Common Grounds Health Equity Project, which works with Legal Aid attorneys, primary care providers, and social workers to serve low-income communities.
Professor Matthew is the author of Just Medicine: A Cure for Racial Inequality in American Health Care. She holds an AB in economics from Harvard-Radcliffe and a JD from the University of Virginia.