The ideal healthy store provides and promotes fruits, vegetables, water, and other nutritious products. The store displays these items in an attractive way and makes them affordable to all customers. In this store, tobacco, sugary drinks, unhealthy food, and alcohol are less visible—the store owner keeps these items behind the counter, doesn't advertise them, or perhaps doesn't sell them at all.
A healthy store meets the unique needs of its community. A store in a Mexican neighborhood might stock jicama, tortillas, and low-sodium canned beans. A store in a Senegalese neighborhood might sell rice, yucca, and fish.
The infographic below can help you start picturing what a healthy store could look like in your community. Download this resource to see how policies can work together to increase access to healthy food and beverages, regulate tobacco sales, and limit unhealthy marketing.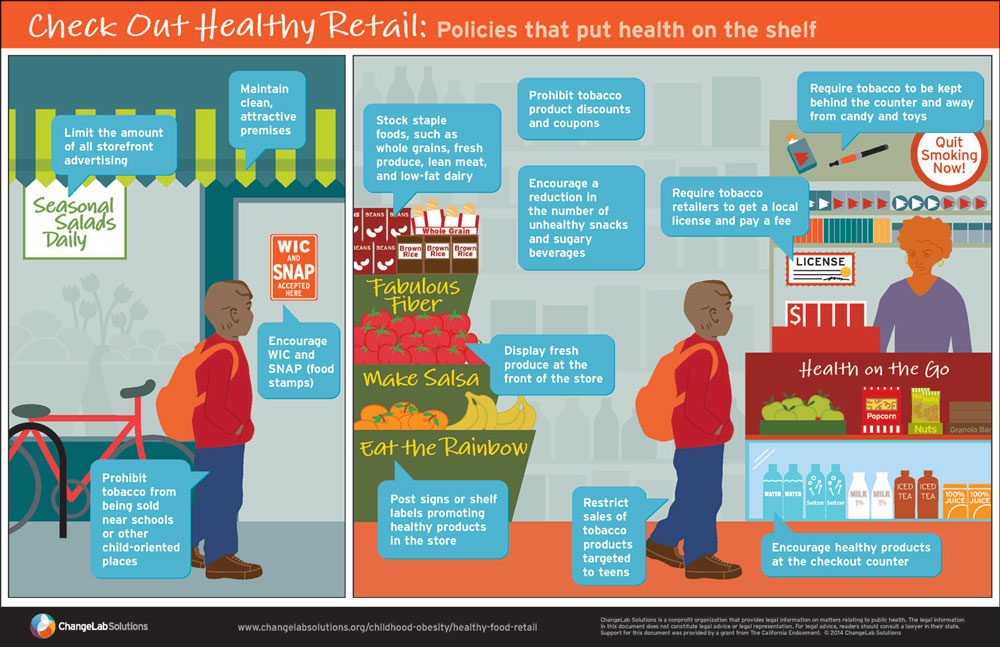 Corner stores, bodegas, and rural markets can be more than convenient places to shop—they can be healthy community assets. In fact, many retailers are making changes to improve their offerings and the store environment.